In januari I happened to spot an interesting tabletop game kickstarter campaign – Rumbleslam. Their campaign was successful and a little more than a month ago i ended up working with them to produce concept art for more characters. Rumbleslam is a wrestling tabletop game with many different teams and characters to choose from and the team behind the game had spotted an older concept piece of mine that would be fitting for one of their characters.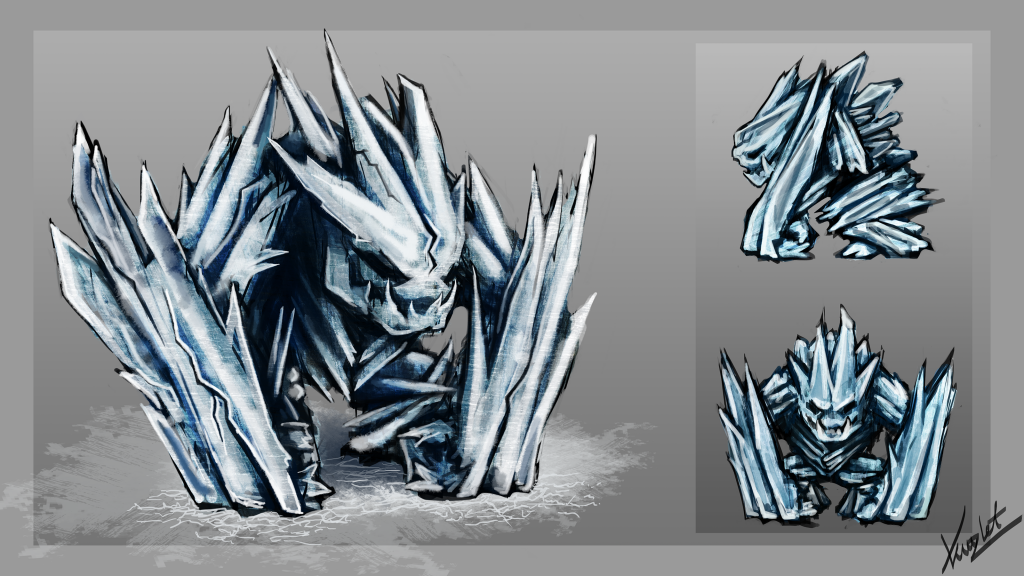 The concept in question was this ice golem, an image that I've always liked a lot despite its roughness. I had been thinking of reworking it sometime and now suddenly the time came to do it. The Ice golem would now start his career as a wrestler.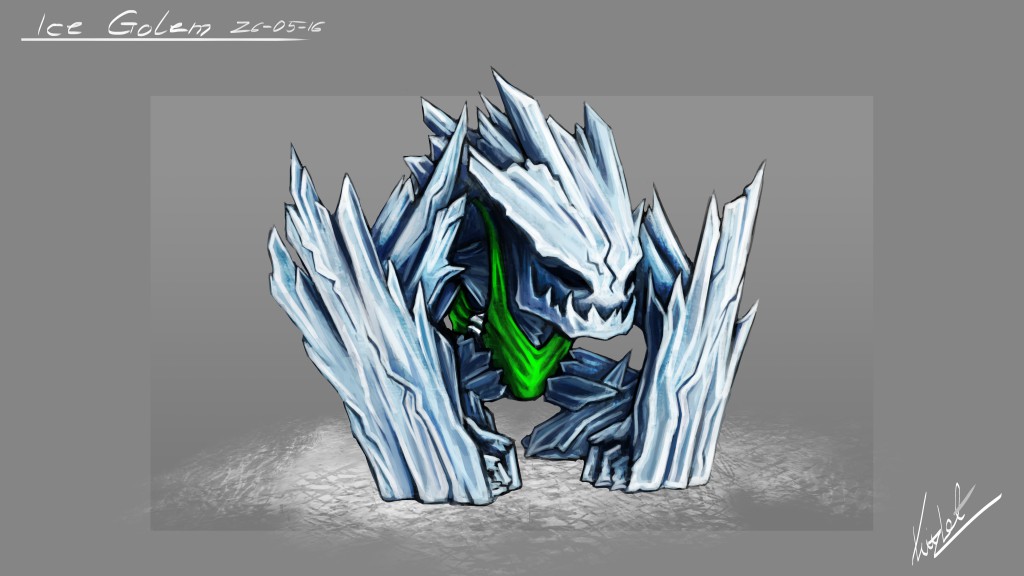 They also needed a concept for a second golem so when the first one was finished it was followed up by this one: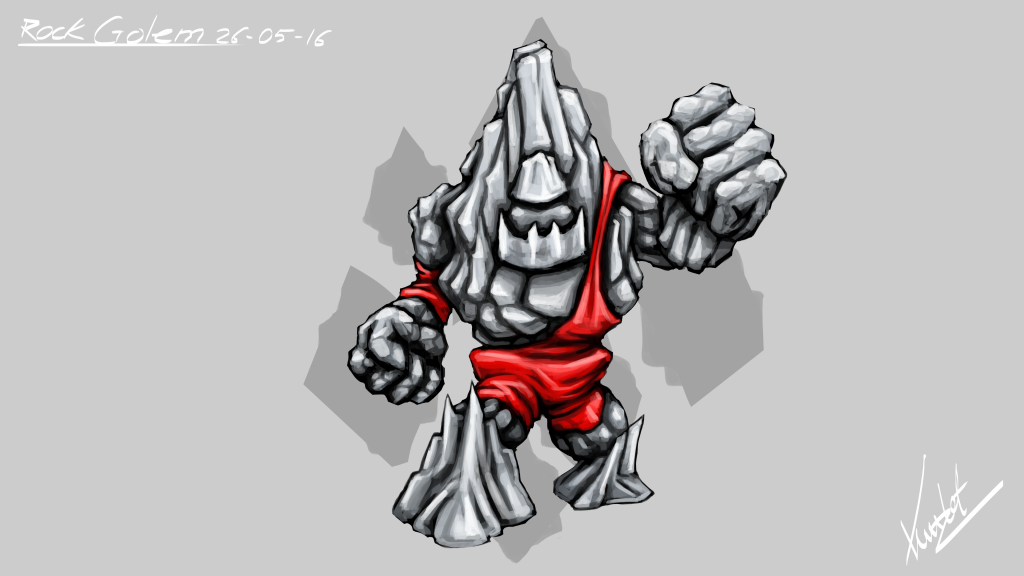 The talented 3D-modeller at Rumbleslam have now turned them into models and I'm very excited to see them printed. It was great working with them and I hope the game keeps being successful!
Please check out their facebook page and have a look at the game and all the other cool concepts and models.