I thought that I'd share some information on a game I've been working on for about one and a half year. It's the mobile game "Valhalla, Raids & Gold" which I'm working on together with the local developer Ghoulsoft.
The game is not released yet, but the largest part of development is already finished so I thought I'd show some of the graphical assets that I've created for the game. After all, showing what I'm working on is what this blog is for. This post will just be a short overview of the game but I'll share more details about the graphical assets later.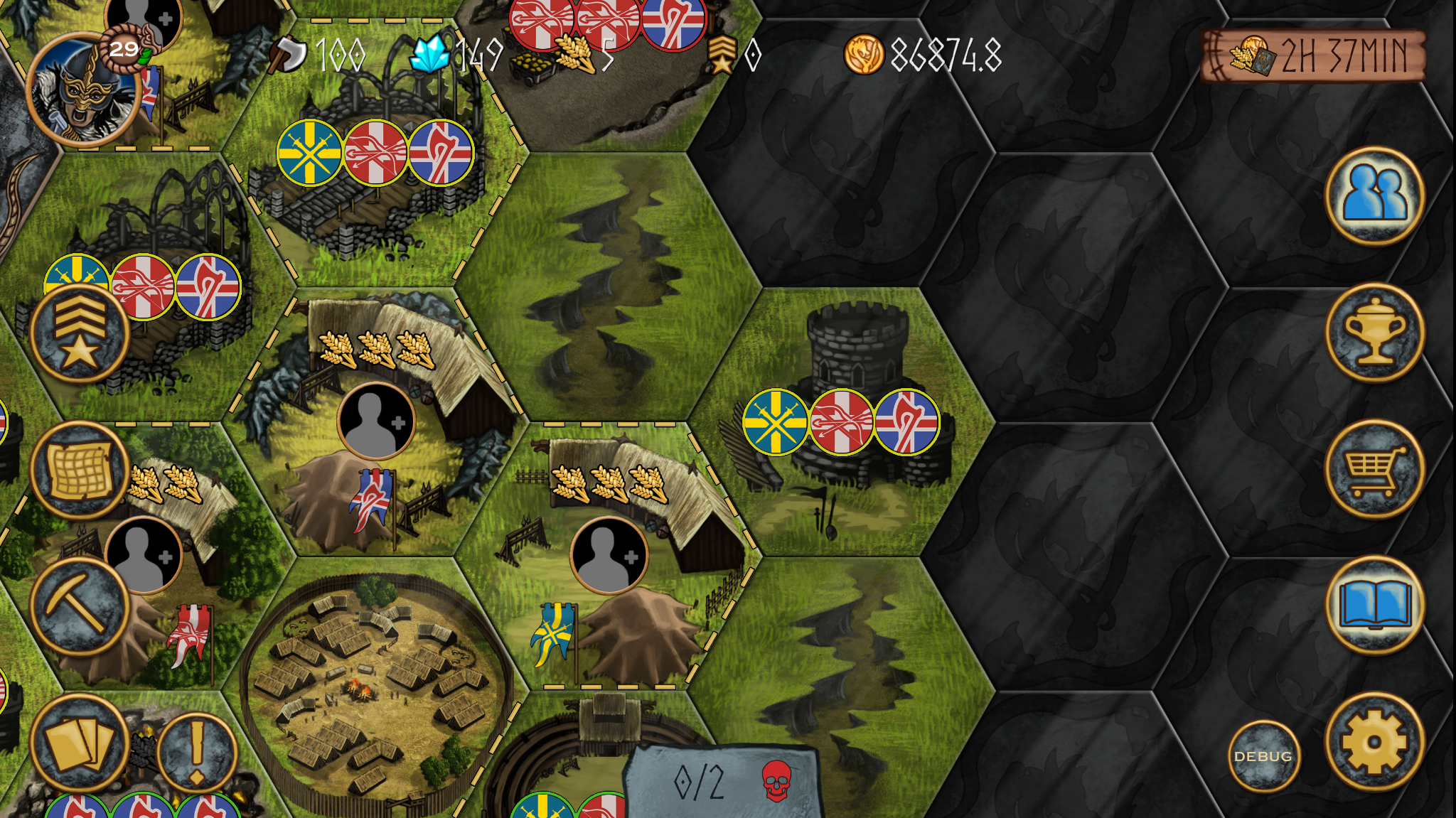 Valhalla, Raids & Gold is a strategy card game where the players fights to expand their territory and gain more powerful vikings for their army. The battle mechanics are quite simple in themselves and a lot of the depth of the game lies in organizing and upgrading your deck of vikings. As you get more powerful vikings you are able to expand to more wealthy territory  and increase the strength of your empire.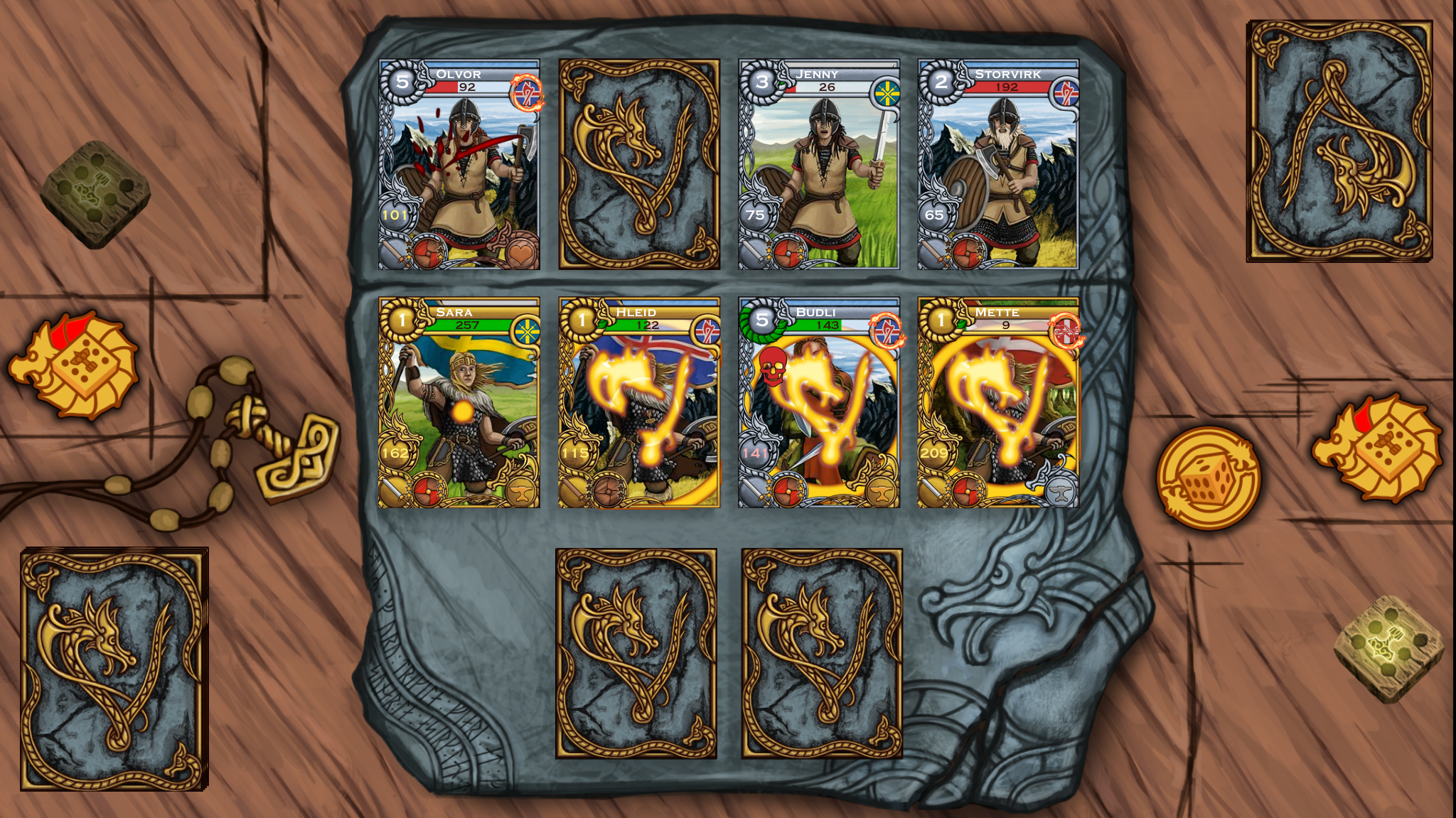 The cards have different strength levels, professions, boosters and armory upgrades, so building your own ultimate viking deck takes a while. There's also a strength-weakness relationship between viking from the three diferent regions: Sweden, Denmark and Iceland, which is also something that you must take into account.
The game also enables raiding other players empires and in turn the need for retaking territories lost from raiding. Friends and allies can also boost the income from your territories, so there's a nice blend of the social aspects and the single player territory expanding.
This was just a short introduction to the game. I'll return with posts about the different aspects of the graphical production later!